WHAT'S NEW IN 2.82
Increased number of undos and redos.
15 levels on iPad mini and iPad 2.
20 levels on iPad 3 and 4, iPad Air, iPad mini 2, 3, and 4.
30 levels on iPad Air 2, iPad 5, and 9.7″ iPad Pro.
40 levels on 12.9″ iPad Pro
Keyboard shortcuts support for bluetooth and smart keyboards.
Toggle layers.
Toggle full-page mode.
Undo stroke.
Redo Stroke.
And more! (Press and hold command key while sketching to see a list of commands.)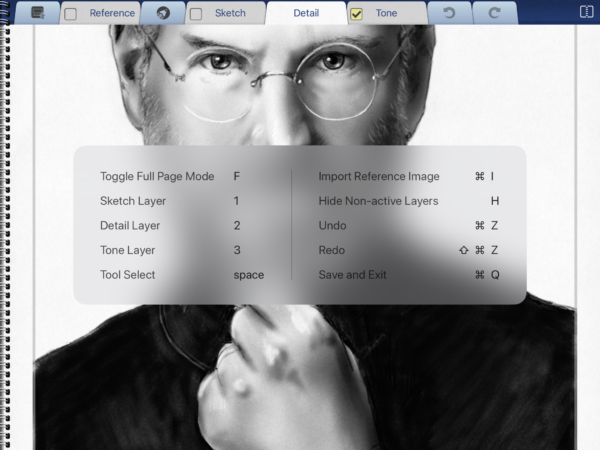 Available now in the App Store!