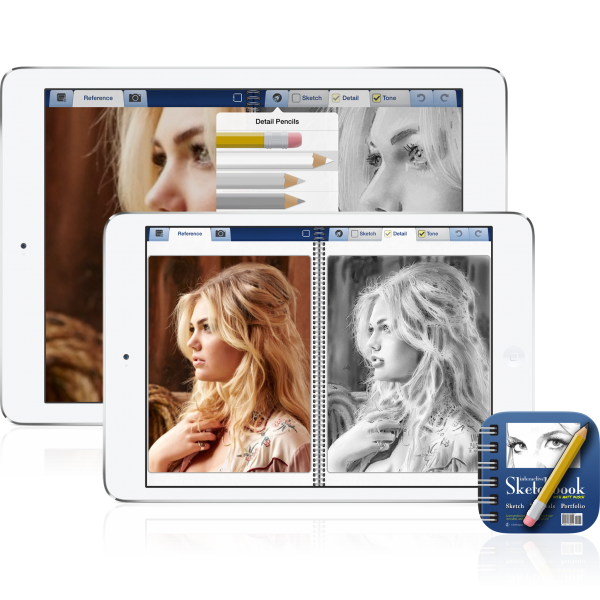 Master professional techniques, sketch your own ideas, and collect your art!
Acquire advanced techniques by drawing alongside tutorials from Matt Busch. Or sketch on your own with the option to import photo reference from you iPads photos. Tutorials and photo reference can be side by side or alternately overlaid for tracing.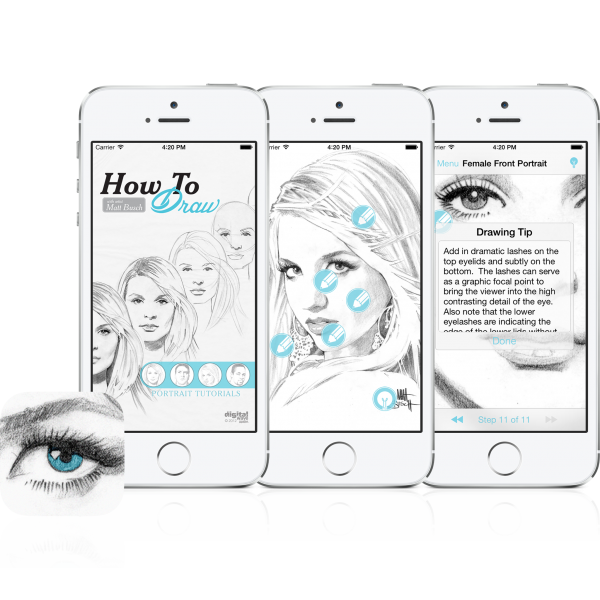 Explore the creation of beautiful illustrations at your own fingertips!
Each drawing tutorial is broken into 11 steps to break down each stage of the drawing process. Within each step there are additional tips that you can tap to learn more specific techniques of illustrating dazzling portraits.


Apple and the Apple logo are trademarks of Apple Inc., registered in the U.S. and other countries. iPad is a trademark of Apple Inc. App Store is a service mark of Apple Inc